Embedding Mindfulness in the Workplace
Course details
Course Leaders
Leonie Schell and Sarah Silverton
How long is the Masterclass?
One Day 9.30 am - 4.30 pm
Who is the Masterclass for?
Mindfulness Teachers
Where is the Masterclass?
St Hugh's College
How many people on each Masterclass
Up to 60
How much does the Masterclass cost?
£130 (including Lunch)
Many organisations nowadays offer some form of mindfulness training. Yet few organisations offer support or guidance to their people on how to successfully integrate mindfulness practices into the daily workplace setting. With the wide variety of workplace contexts, are there shared principles that may be applied?
Sarah and Leonie have significant experience in teaching mindfulness in a variety of workplaces, ranging from education and the NHS to the private sector. In this class they will explore the pathways to integrating mindfulness in the workplace and share a 'how to' framework for applying mindfulness to different workplace situations, forming mindful teams and building mindfulness into an organisation's architecture.
The day will be highly interactive with discussions about relevant workplace research and organisational case studies. Participants will also have an opportunity to develop a personal roadmap for embedding mindfulness in their team or organisation.
Who  are Leonie Schell and Sarah Silverton
Sarah is a Core Trainer for the CMRP and has been teaching mindfulness and training others to teach for 18 years. Trained as an occupational therapist, Sarah worked in both the NHS and social services for 20 years.  Sarah offers mindfulness supervision in a wide range of workplace settings, finding ways to meet and engage people in varying workplace settings has become a focus of Sarah's mindfulness work. A key area of Sarah's work is school-based mindfulness. Sarah is co-author of Paws b (Key Sage 2) curriculum and the .b Foundations curriculum for adults in a schools context in collaboration with Mindfulness in Schools Project. Sarah is currently part of a team developing 'The Present', a programme to support Foundation Phase/Key Stage 1 and KS2 teachers to share their mindfulness practice with children aged 3-11. Sarah has published 'The Mindfulness Breakthrough', Watkins, 2012 (reprinted as 'The Mindfulness Key', 2016) and is co-author of 'Mindfulness and The Transformation of Despair', Williams, Fennell, Barnhofer, Crane and Silverton, Guilford, 2015.
Leonie is a management advisor at EY specialising in health & wellbeing strategy, health analytics, culture change and employee engagement. She is the founder and chair of the global Mindfulness Network at EY and teaches mindfulness programmes firm-wide. Leonie has a particular interest in how to embed mindfulness into the organisation's architecture to achieve sustainable behaviour change and a more inclusive culture. She is an Associate at the Mindfulness Initiative, where she coordinates the private sector workplace taskforce and has been a key contributor to their latest publication, The Case for Mindfulness in the Workplace. Leonie is trained in Mindfulness-based Approaches Teacher Training Level 1 at Exeter University and has undertaken further training and masterclasses in mindfulness and compassion at the University of Oxford and University of Bangor. Leonie follows the Good Practice Guidelines for teaching mindfulness and is committed to daily practice, regular retreats and ongoing personal development.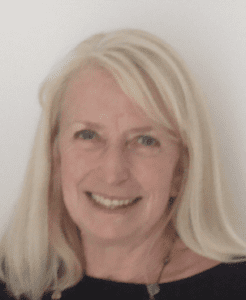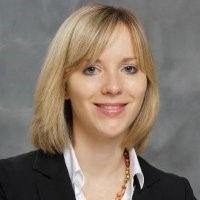 Core Days for the Mindfulness in the Workplace Programme
Nurturing Work Cultures for People and Performance – 26 January 2018
Positioning Mindfulness in the Workplace – 23 March 2018
Teaching Methods for Mindfulness in the Workplace –   27 April 2018
Embedding Mindfulness in the Workplace –  29 June 2018
Optimising Social, Environmental and Cultural Change –  28th September 2018
The Role of Theory, Science and Research – 26th October 2018