Nurturing Work Cultures for People and Performance
Masterclass details
Course Leader
Professor Michael West
How long is the Masterclass?
One Day 9.30 am - 4.30 pm
Who is the Masterclass for?
Mindfulness Teachers
Where is the Masterclass?
St Hugh's College, St Margaret's Road Oxford OX2 6LE
How many people on each Masterclass?
Up to 50
How much does the Masterclass cost?
£130 (including Lunch)
What is the Masterclass about?
How can work organisations best function to ensure high quality, continually improving performance while ensuring the well-being and flourishing of those who work within them? How can we create cultures that have common core values that are enacted rather than merely espoused? How can we deal with the varied and complex challenges of running modern organisations, at the same time as ensuring the growth and development of those who work within them? What can we individually do that will make a difference? This masterclass offers answers to these questions and suggests that we can be successful by focusing on core culture elements.
Who is it for?
This day is part of a series of Workplace Masterclasses being introduced by Oxford and Bangor Mindfulness Centres.  Open to all individuals with an interest in how mindfulness can support and enhance personal and organisational wellbeing; these Workplace Masterclasses are particularly informative for practitioners delivering mindfulness based training in the workplace.
Who is Professor Michael West?
Michael West is Senior Fellow in The King's Fund, Professor of Organizational Psychology at Lancaster University Management School, and Emeritus Professor at Aston University. He was formerly Executive Dean of Aston Business School. He graduated from the University of Wales in 1973 and received his PhD in 1977 for work on The Psychology of Meditation. He has authored, edited or co-edited 20 books including The Psychology of Meditation (1987); The Psychology of Work and Organizations (2010); The Psychology of Meditation: Research and Practice (2016); and Effective Teamwork (2012) the first edition of which has been translated into 12 languages. He has also published over 200 articles for scientific and practitioner publications, as well as chapters in scholarly books.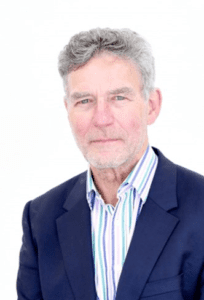 Core Days for the Mindfulness in the Workplace Programme
Nurturing Work Cultures for People and Performance – 26 January 2018
Positioning Mindfulness in the Workplace – 23 March 2018
Teaching Methods for Mindfulness in the Workplace –   27 April 2018
Embedding Mindfulness in the Workplace –  29 June 2018
Optimising Social, Environmental and Cultural Change –  28th September 2018
The Role of Theory, Science and Research – 26th October 2018