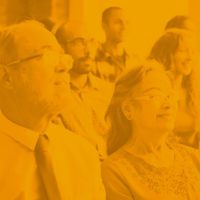 Mindfulness for Oxford University Staff
Course details
How long is the course?
6 weeks
How often do we meet?
90 minutes per week
Who is the course for?
Staff at the University of Oxford
How many people are on each course?
Up to 25
How much does the course cost?
£150
In order to attend a Staff Course, you must first attend a 75-minute taster session.
Please note that priority will initially be given to staff in the host Department/College for both taster sessions and courses.
The next taster session for staff mindfulness courses is:
Thursday 16th January, 5.15 – 6.30pm at University of Oxford Development Office, University Offices, Wellington Square.  To book a place, please contact Chloe Mak   chloe.mak@devoff.ox.ac.uk
Booking information for the 6 week course will be available after the taster session.
Mindfulness course dates, for those who have attended a taster session, are as follows:
9.30 to 11am on Tuesdays. 14th, 21st, 28th January;  4th, 11th 18th February 2020 at The Wellcome Centre for Human Genetics.
5.15 – 6.45pm on Thursdays. 13th, 20th, 27th February; 5th, 12th, 19th March 2020 at the University of Oxford Development Office, University Offices, Wellington Square.

These courses are for members of staff at the University of Oxford who want to learn more about mindfulness, and to develop the ability to deal more skillfully with the everyday stresses typical of the workplace environment. It is intended as an introduction to mindfulness and is taught in six weekly sessions along with home practice. If you are not a university staff member but wish to take part in a course, please sign up for a course for the general public at the Oxford Mindfulness Centre.
Please note: this course is not a treatment for any specific physical or psychological conditions and is not suitable for people who are currently experiencing very severe problems in these areas. Before booking, we ask you to read more information so you can decide whether the course is suitable for you at this time.
What will I learn?
You will learn to cultivate mindfulness on two levels: First and foremost are the core mindfulness meditation practices. You will be taught a series of simple daily meditations that can be done almost anywhere. Some are as short as 3 minutes, while others may take 15 minutes. Second, mindfulness encourages you to break some of the unconscious habits of thinking and behaving that stop you living your life to the full. Many judgemental and self-critical thoughts arise out of habitual ways of thinking and acting. By breaking with unhelpful daily routines you'll progressively dissolve some of these negative thinking patterns and become more mindful and aware.
Fantastic course. Would recommend more staff from Oxford attending as it can help people from all different backgrounds who have difficult stresses. I already feel more resilient! I believe that this is the beginning of a new stage in my life and that I will definitely be more engaged and effective at work – as well as being generally happier!
Who will teach me?
All of our mindfulness course teachers are fully trained, meet Good Practice Guidelines.
Great! I am interested in taking part!
Before signing up, please click here to access more essential information about this course.
I have read the information, and I would like to sign up…
Please refer to the listings above for information on the courses available this term.
Cancellation Policy
If you cancel your place at least 5 working days before the course start date, you will be offered a full refund. If you cancel your place within 5 working days of the course start date, you are unfortunately not eligible for a refund.