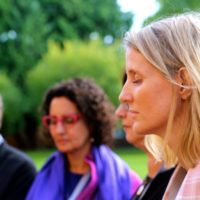 Weekly Sitting Group
Sitting Group details
Who is the group for?
Anyone who has completed an 8 week course
How much does each evening cost?
Suggested £5 donation
Where does the group meet?
POWIC, Warneford Hospital, Oxford, OX3 7JX
When is the session?
Every Tuesday evening, 6pm-8pm
Please feel free to attend all or part of the evening, but please arrive either at 18:00 or 18:45 to register.
18:00 Registration
18:15 Practice
18:45 Break
19:00 Practice
19:40 End
This group is here to support your mindfulness practice – regular attendance not necessary, just come as and when you are able.  When you come for the first time please let us have your email address so that you can be kept informed of any changes to dates and times.